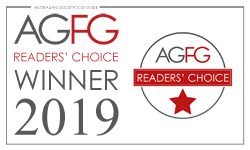 

 Welcome

Licenced Restaurant
RE-OPENING Thursday 4th June!
TAKING BOOKINGS NOW for 4th onwards.
…
Nestled amidst the rolling hills and a stone's throw from Orange is the delightful township Millthorpe.  Charm oozes from this little village, and it is the perfect escape from the hectic life we all seem to lead nowadays.  Being heritage listing, Millthorpe still has a 19th-century charm with her cobbled, bluestone-border streets and quaint buildings.  The village offers a variety of galleries, antiques, wine tasting and boutique shops and The Old Mill Cafe & Restaurant where you are sure to enjoy a coffee with one of our decadent cakes or a meal cooked by our chef and then all you have do to is relax and soak up the rural atmosphere.
Wondering around the town, you will discover the unfolding historical places like the Railway Station.  Originally opened on 19th April 1877 under the name of Spring Grove and after much rallying had a name change in March 1884 to Millthorpe. This station was the passenger link for the district.  Members of the Millthorpe Village Committee have been lobbying for years to re-open the station and now have succeeded in obtaining the money needed to have the works done to achieve this and plans are underway, and plans to have it reopen 2019.  Once open this will see a stop at Millthorpe for the Central West XPT service operating between Sydney and Dubbo.
"This place is like out of fairy tale where they fill you will delicious food"











—

ELLIOTT NELSON

( GOOGLE )

This place is like out of a fairy tale where the fill you with delicious food and cake until you're too fat to leave.  Freaking delicious food, great coffee and prices are so cheap in my opinion.
"Perfect Cafe Spot."











—

CALEB REYNGOUD

( Facebook )

My far best hot chocolate I have had in a long while.  Perfect cafe spot.
"One word to describe this place - Yum!."











—

HENRY B

( Facebook )

There is only one word to describe this place. Yum!  The service is super friendly and the food is amazing and the prices extremely reasonable. Don't even get me started on the fresh cakes! You will definitely walk out of here full and happy.
"Cosy Atmosphere - Decadent Desserts"











—

TONY Y

( Facebook )

I had the Scallops Nicoise on the weekend, absolutely outstanding!   Followed by the Vanilla Brûlée. Great customer service and Great Food, will be back!!!
"A Culinary Gem."











—

CARL M (Sydney)

( Trip Advisor )

We enjoyed a lazy weekend in Millthorpe to celebrate a family birthday. Popped into The Old Mill Cafe for a casual lunch and we were very surprised at just how good the food, service and ambience were. The pies are very special!!
Opening Times
| | | |
| --- | --- | --- |
| Monday | Thursday | Friday | | 9.30 am – 3.00 pm |
| Saturday & Sunday | | 9.00 am – 4.00 pm |
| | | |
Book your table for breakfast or lunch.
02 6366 3188